We've all been there, you're playing a game and you come across that monster or character that makes you want find the creator of the NPC and ask, "What on earth were you taking when you thought this character was a good idea". So here is a list of my awful NPC's that in my opinion, makes me want to do just that.
Legend of Zelda – Tingle
OK, so this is an old man, who dresses in some form of tight spandex "fairy" costume that assumes he's still a child, this guy has issues. Even the name is something I find disturbing. Upon his already strange character and appearance, he makes sounds that you'd imagine to come from a drunken eagle choking on fairy dust.
If you ever play Wind Waker the guy has extortionate prices for deciphering maps that you need. To top it off he lives on a tiny island with a giant replica of his head being rotated by what seem to be his slave clones, that my friends, is the height of vanity.
Resident Evil 4 –  Ashley Graham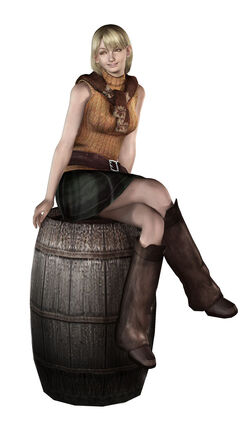 Ashley Graham is a character that always needs protecting in Resident Evil 4, she is the bane to your adventuring. With an annoying voice, inability to pick up a weapon and fight, and just her presence, she becomes one of gamings most awful NPC's.
"Help me, Leon!"… No.
Pokemon – Magikarp

Magikarp is the most ridiculously weak and useless pokemon I have ever witnessed. Magikarp not only does no damage, gives petty experience and dies far too easily, it also manages to appear all the time when you're fishing. The only benefit to Magikarp is that he can evolve into Gyrados, how it manages to is clueless to me but at least he isn't 100% worthless.
Minecraft – Creepers

If you've ever played Minecraft then you know what I mean, these guys are slow, emotionless suicide bombers of death. You just finished building your amazingly stunning dirt house, you forget to put enough light inside, when you enter it later on, there they are, waiting silently to just… sssssss…. BOOM all your hard work is gone. You're just down in a cave mining, out of nowhere, sssssss…. BOOM. You've just carefully walled up that lava so it doesn't burn down your house, ssssss…. You get the point.
Their sole purpose is to F*** you or anything you've created up, without you even noticing until the very last second when you it, that hiss, and when you do, it's too late.
TES: Oblivion – The Adoring Fan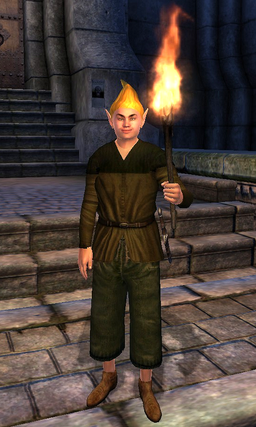 The Adoring Fan asks to follow you after you complete the Arena in Oblivion, anything that comes from his mouth annoys you whilst also being slightly flattering to your character at the same time.
He's the NPC we all love to hate. Let's face it, his whole creation was just intended to annoy you and make you want to kill him in unspeakable ways. Good job Bethesda in making one of the most awful NPC's of all time.